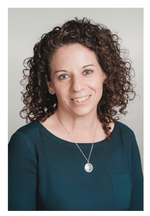 717-569-8701
717-560-9791 fax
717-626-7474 cell phone

rebekah@kingswayrealty.com
1770 Oregon Pike
Lancaster PA, 17601
Receive Email Alerts from Me
Rebekah is a licensed Realtor with the Nolt & Bailey Team at Kingsway Realty.
Prior to obtaining her real estate license Rebekah managed a home improvements business for 18 years while simultaneously working with adults and children with special needs. She has experience in managing investment properties for clients as well as managing her own rental properties. 
Developing a personal connection and listening to her client's needs are some of Rebekah's top priorities. She strives to ensure that the home buying, building, or selling process is enjoyable, straightforward, and as stress-free as possible. 
Lancaster County has been home to Rebekah all her life. It has been an exceptional place to raise her three children, giving them the opportunity to explore life in the city as well as enjoy the fantastic outdoor activities and scenic country views that Lancaster County has to offer. 
Rebekah Bailey 's Listings